"Daryl Mosley has evolved into one of the most critically-acclaimed artists in Bluegrass and American Roots genres"
-The Country Note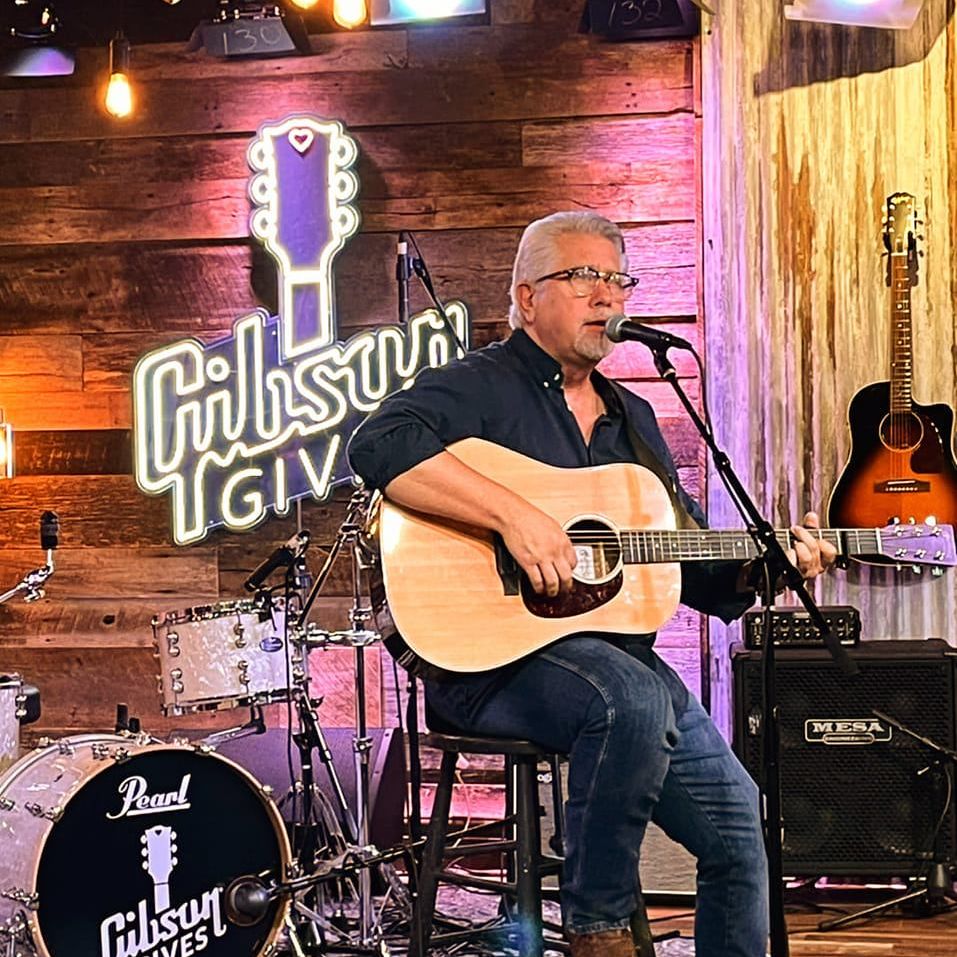 Grammy nominated songwriter Rick Lang says, "If you want to know Daryl Mosley, just listen to his music. There is a unique transparency in that soft, Southern drawl and his impressive collection of songs." Daryl writes and sings about small town life, faith in God, family, and the best parts of how life once was and still could be. For over three decades, the combination of these exquisitely crafted songs along with his understated delivery and warm, gentle personality has been engaging music lovers in a way that few artists can.

When not on the road touring, Mosley resides in his hometown of Waverly, Tennessee - the small, Mayberryesque hamlet just west of Nashville where he grew up. The experiences of life, work, faith, and love that resonate so strongly in this community are the very foundation of his songwriting. Daryl writes about real, salt-of-the-earth people and their personal struggles and victories on life's journey. And when he sings those songs, the characters and scenes come alive as if they were sitting on the front porch with you. Music legends from Tom T. Hall and Ronnie Milsap to Bill Gaither and Dave Loggins have praised both Mosley's singing prowess and his gifts as a songwriter. Mosley's songsmith abilities have led to him being honored as Songwriter of the Year three times, twelve #1 songs, and three Song of the Year awards. Other artists who have recorded his songs include - Lynn Anderson, Bobby Osborne, Les Butler, the Booth Brothers, and The Grascals. Songwriting legend Jerry Salley says Mosley is "easily one of the finest songwriters in our business."

Throughout the 1990s, Mosley toured as the lead vocalist with the much-celebrated Bluegrass group New Tradition. In 2001, he joined the legendary Osborne Brothers. In 2010, he formed the band The Farm Hands who quickly became one of the most awarded acts in Bluegrass. Yet, the common thread throughout his career has been the union of Mosley's picturesque songs and his easy vocal delivery. This marriage has taken him to the pinnacle of musical stages and venues ranging from the Grand Ole Opry to the legendary Bluebird Cafe to even West Point Military Academy. In 2020, Mosley stepped more directly into the spotlight with the release of his first solo project for Pinecastle Records -The Secret Of Life. It was a collection of eleven songs written or co-written by Mosley that were both plain spoken and lyrically clever. The album reached #1 on the Roots Music Report as did the first single, "A Few Years Ago" and the spiritual "Do What The Good Book Says." Critically-acclaimed by both the media and industry peers, The Secret Of Life was praised by American Songwriter, SiriusXM, Bluegrass Today, Country Music People, Bluegrass Unlimited, MusicRow, Country Standard Time, No Depression, and more.

The November 2021 release of Mosley's 'Small Town Dreamer' album features a dozen original songs including three that reached the #1 spot on the charts; the nostalgic "Transistor Radio," the heart tugging "Mama's Bible" and the spiritual "He's With Me" that hit #1 in Cashbox Magazine's chart. The album was listed by journalist Donald Teplyske as one of the Best of 2021 in Country Standard Time Magazine.
In July of 2023, Daryl released his third solo album, "A Life Well Lived." It featured the hit single (and video) "Mayberry State of Mind" and #1 gospel songs "The Bible In The Drawer" and "Big God" that featured Daryl and long time Southern gospel favorite, Ronnie Booth.

Whether you hear Daryl on the radio, on television, or on the humblest or most renowned of concert stages, the warmth and sincerity remains constant. You always get a straightforward approach to songs that tout old school values, faith, slowing down and appreciating the things in life that truly matter. It's comfortable. And he wouldn't have it
any other way.
PARTIAL LIST OF PERFORMANCES AND APPEARANCES
Grand Ole Opry, Nashville, TN 
Ryman Auditorium, Nashville, TN 
RFD Television  -  Bluebird Cafe, Nashville, TN 
"Taos to Tennessee" Songwriters series, Austin, TX 
West Point Military Academy 
'Saturday Nights in Denver', Denver, CO
Old Town School of Folk Music, Chicago, IL 
Telluride Festival, Telluride, CO 
CMT, Country Music Television 
Dollywood, Pigeon Forge, TN - Woodsongs
Lamplighter Songwriter Series, Nashville, TN 
FOX TV's Tennessee Morning   -  Country Music Fan Fare 
Ernest Tubb's Midnight Jamboree  - Lifest Music City
PARTIAL LIST OF SHOWS THAT HAVE FEATURED DARYL MOSLEY SONGS
American Idol - 700 Club - RFD TV 
Martha Stewart's Living 
America's Most Wanted - Liars and Legends - The View - E True Hollywood Story - Southern Home By Design - Cartoon Network - Heartland Network
 AWARDS
2019 SONG OF THE YEAR  - "Hillbilly Graham"  
2018 SONG OF THE YEAR - "Rural Route"  
2006 SONG OF THE YEAR - "(Ask the Blind Man)  HE SAW IT ALL" 
2023 SONGWRITER OF THE YEAR
2017 SONGWRITER OF THE YEAR  
2016 SONGWRITER OF THE YEAR  
2010 - 2022 MULTIPLE NOMINATIONS
PARTIAL LIST OF MEDIA OUTLETS FEATURING DARYL MOSLEY
American Songwriter magazine
MUSIC ROW magazine
The Circle Network
No Depression magazine
Billboard magazine
Americana Music Magazine 
Bluegrass Unlimited magazine
Cashbox Magazine
The Boot 
The Singing News magazine
Y'ALL
Music Matter Magazine
Country Standard Time
Country Music News International
Cross Country Music Magazine
NUMBER ONE SONGS WRITTEN BY DARYL
"Rose of Sharon" - Ken Holloway
"He Saw It All" - The Booth Brothers
"I Would" - Ronnie Booth
"Rural Route" - The Farm Hands
"Hillbilly Graham" - The Farm Hands
"A Few Years Ago" - Daryl Mosley
"Do What The Good Book Says" - Daryl Mosley
"Transistor Radio" - Daryl Mosley
"Mama's Bible" - Daryl Mosley
"Big God" - Daryl Mosley
"He's With Me" - Daryl Mosley
"The Bible In The Drawer" - Daryl Mosley