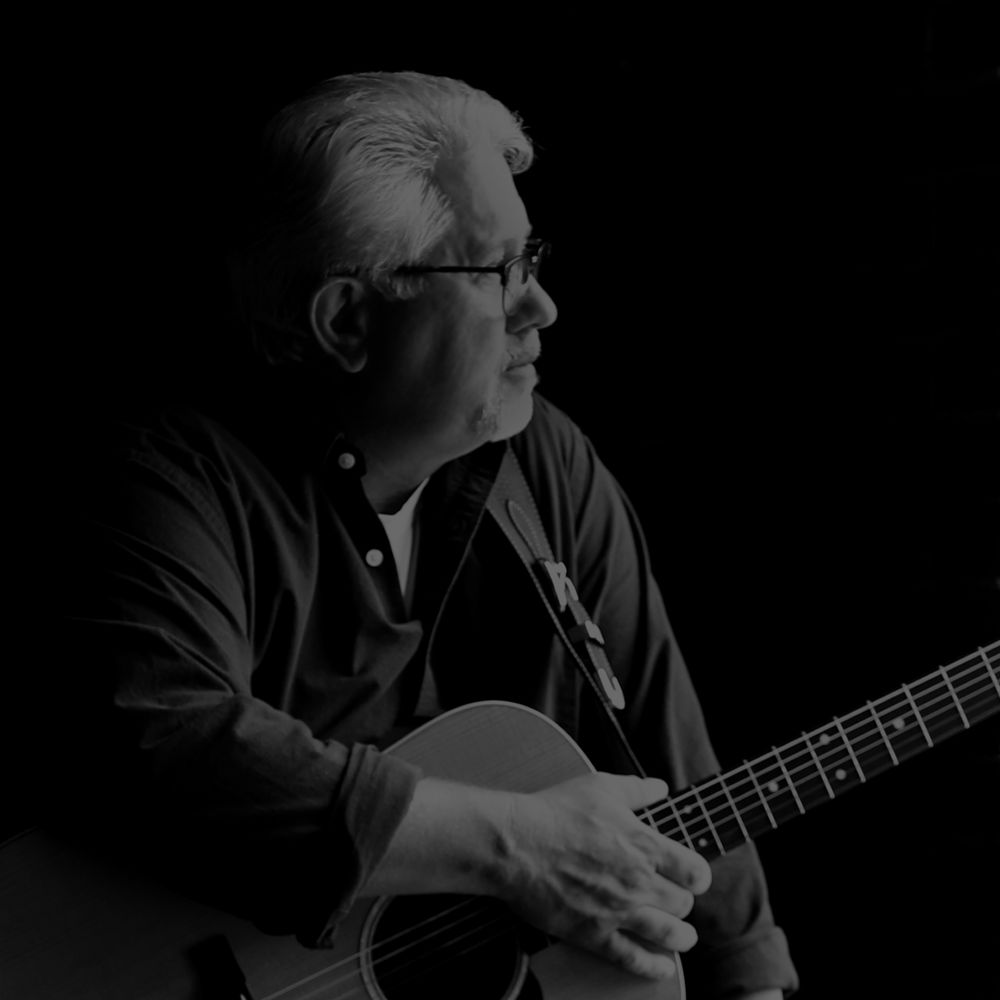 DARYL MOSLEY - His Faith is His Story
Daryl was raised in the small, rural churches of Humphreys County Tennessee. It was here that the foundation of his spiritual life was laid. "I was blessed", Daryl often says "because I was raised up knowing about Jesus until I was old enough to know Him as my Savior." Daryl gave his life to Christ on May 27, 1979.
It was in church where Daryl's musical gifts were first recognized. "Mom sang and played guitar" he says. "I remember standing beside her and singing along before I was old enough to hear the harmony. Later on, I learned to play guitar where I could accompany myself while singing. My little home church was where the desire to sing as a career started taking root."
In 1986, Daryl started singing and writing songs for a regional gospel group called "Daybreak". This led to joining the renowned bluegrass gospel band "New Tradition" in 1989. Daryl says, "New Tradition was where I really started getting serious about songwriting. A number of the songs I wrote during my decade with the band are still sung and recorded today."
Daryl has since had many songs recorded by Christian artists ranging from Les Butler ('The Deal') to Christian country artist Ken Holloway ('Rose of Sharon') to soloist Sharron Kaye King ('You Never Gave Up On Me') to Marty Raybon ('When I Say Christian'). His best known song, "(Ask The Blind Man) He Saw It All" was a #1 song for The Booth Brothers, winning several awards and making the Singing News magazine list as one of the top Southern Gospel songs of all time.
Daryl performed for many years as part of the world famous Grand Ole Opry. He has shared his music on stages ranging from The Bluebird Cafe to West Point Military Academy and from churches that range from small, rural churches to mega churches like First Church of the Nazarene in Denver, Colorado and Second Baptist Church in Houston, Texas. Daryl released a solo album in 2020 ("The Secret of Life") and another in 2021 ("Small Town Dreamer"). Both albums are filled with story songs about life, faith, traditional values, and nostalgia and each of the albums cracked the Top 10 on Billboard Magazine's album chart.
His current album, "A Life Well Lived" features the hit single (and video) "Mayberry State of Mind" as well as #1 gospel songs "The Bible In The Drawer" and "Big God" (the latter featuring Southern Gospel legend Ronnie Booth.)
Daryl has enjoyed a career spanning over 30 years. His songs and stories feel like old friends. Daryl says, "I am so thankful that God has allowed me to make this my life's journey. Using my songs and my story to share HIS story and message is my life's greatest joy."