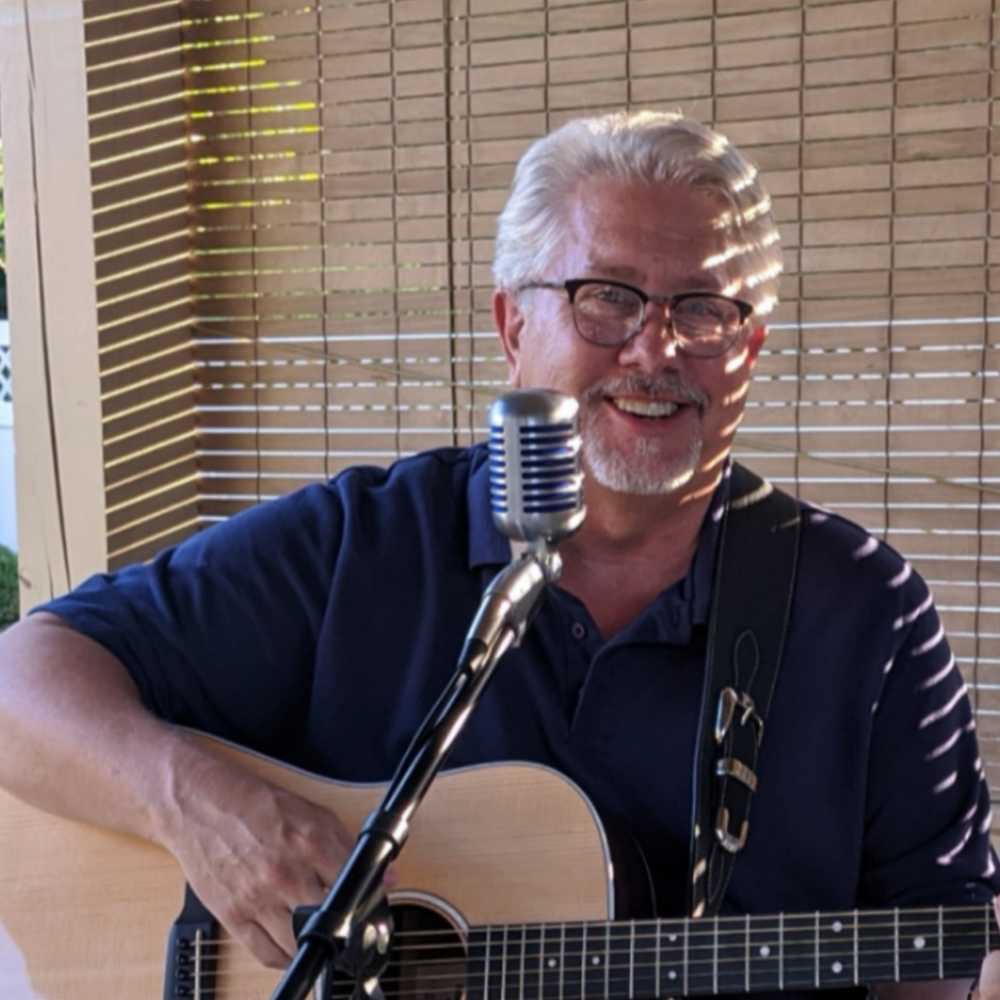 HOSTING A HOUSE CONCERT
I've been a part of house concers with crowd sizes as small as 10 and as many as 50+. I've been in large, lavish homes and small homes with people sitting on quilts and folding chairs. Sometimes indoors, sometimes outside, but always a ton of fun!

One thing is for sure, there is something especially intimate about performing in someone's home. There is a connection made in those settings that is unlike any other concert experience.
SO HOW DOES THIS WORK?

The basic house concert premise works like this. The host secures an artist, picks a date, chooses a suggested donation amount (to go directly to artist), invites and confirms guests, guests pay the 'donation' when they arrive, concert happens, everyone has a great time. And there's usually food/drink in there somehow too, as well as lodging for the artist.
I DON'T KNOW IF I HAVE ROOM

You'd be surprised what you can pull off by moving some furniture around and bringing in kitchen chairs, etc. There are a couple of information videos at the bottom of this page to give you help and ideas.

HOW MANY PEOPLE ARE WE TALKING HERE?

I've seen house concert audiences range from as few as 10 people up to 80+. Smaller shows can happen during the week, but ideally, weekend shows will have a minimum audience of 25 people.

HOW DOES THE SCHEDULE WORK?

It's flexible, but usually it goes something like this: I'll play 2 sets that are about 45 minutes each with a break in between (roughly 20 minutes). You'll want to allow about 30-60 minutes before show time for guests to arrive, get a snack/drink, visit, make their donation and find a seat. Before that, I need time to arrive and set up. Starting times vary (afternoons, earlier evenings), but here's an example of a schedule for an 7 pm concert:

4:30-6:00 – artist arrival/load-in/set-up
6:00-7:00 – guests arrive/snacks/visit
7:00-7:45 – My first set
7:45-8:05 – break (snacks/drinks/CD sales)
8:05-8:45 – My second set
8:45-9:00 – CD sales/farewells

SO HOW DOES THE MONEY WORK?

In a traditional House Concert, guests pay a suggested donation amount agreed upon and "advertised" up front that goes directly to the artist. A good average is $15-$20 which is usually a little more than a movie ticket and much less expensive than a typical concert ticket.

Another option is the traditional plus style, which is same as above but with a minimum guarantee from the host.

There is also the private party style where the host pays artist a flat performance fee and guests attend no charge.

Of the three, my first choice is scenario #2 for several reasons. A guarantee sometimes helps motivate hosts to make sure the house is full of folks. Overall I have found the concert experience to be more rewarding when guests pay a suggested donation (vs. just coming to a host-sponsored party) because everyone's frame of mind is that of a concert as opposed to a party with music in the background. People really connect with the music more when they know they're directly supporting the artist.
BOTTOM LINE

There are no rules around these, per se, only guidelines and what works for each situation. House Concerts are technically private events with donations going to the artist to stay away from any "business in the home" kind of line-crossing. Same basic model as a Tupperware party - host doesn't make any money, they just get to play host to the friends they invite and support something or someone they like. That's about the only "rule" if you will. Only true cost is whatever food or drink the host decides to provide and there are dozens of ways that can go, including potluck or having a few friends go in on that with you.

If you have specific questions or want to look at hosting a House Concert of your own, just send me an email (info@darylmosley.com) and I will get with you right away!