"Daryl Mosley is a poet - and we don't have many poets left"
- Bill Gaither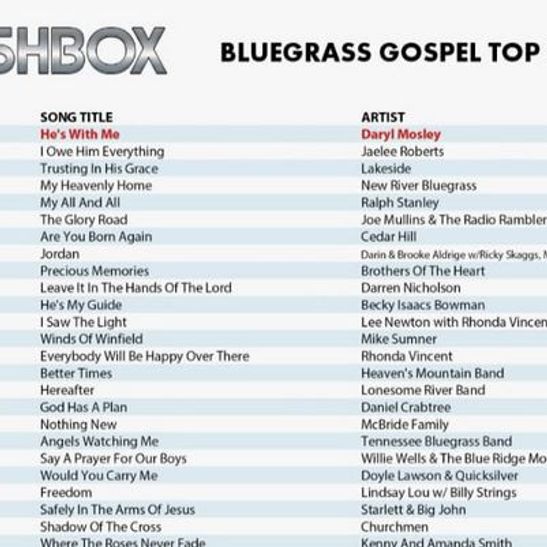 "He's WIth Me" goes #1
Mosley tops cashbox magazine chart
"He's With Me," hits the number one spot for the month of October 2023 in the prestegious Cashbox Magaine chart. The song, co-written with Rick Lang is feature on Mosley's 2022 album "Small Town Dreamer."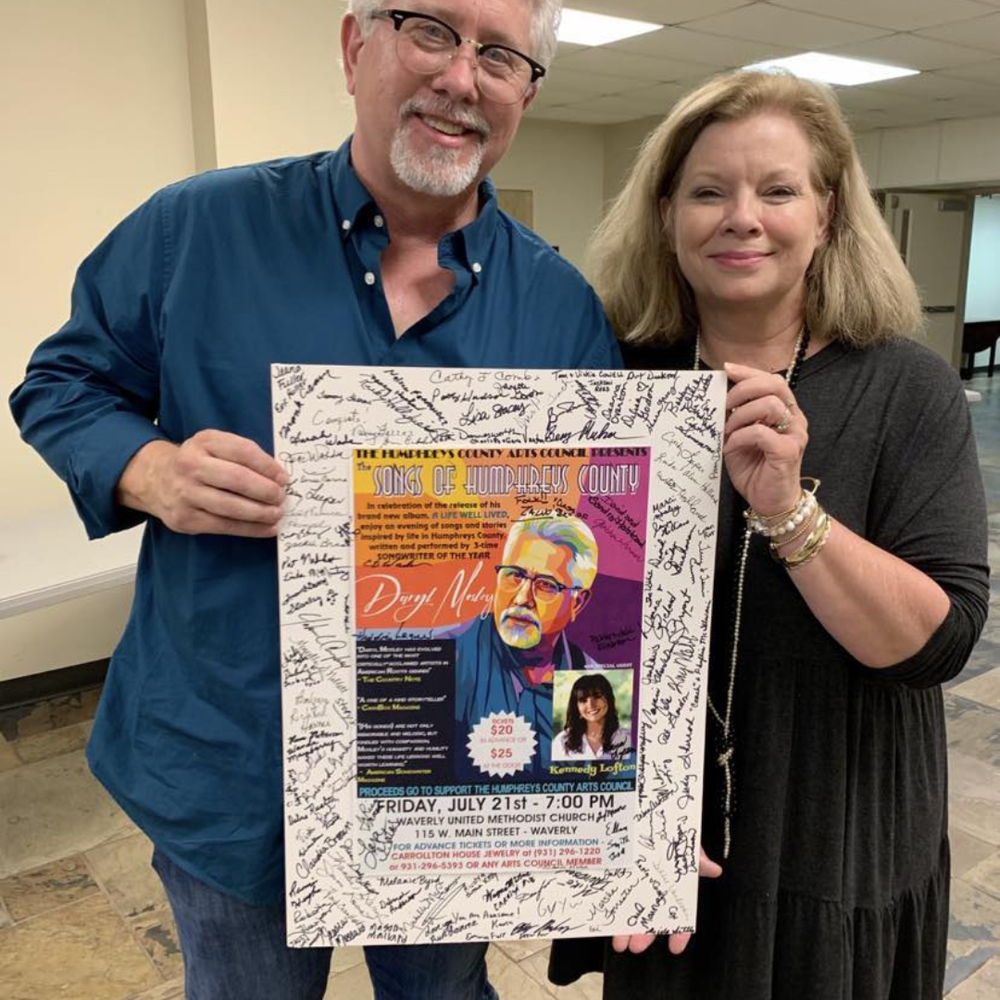 Daryl hosts benefit concert
Sell out crowd turns out
On Friday night, July 21st, Daryl hosted an album release concert and benefit for the Humphreys County Arts Council in Daryl's hometown of Waverly, Tennessee.
Young songwriter Kennedy Lofton opened the show for the sold out crowd. All of the proceeds of the evening went to support the arts community.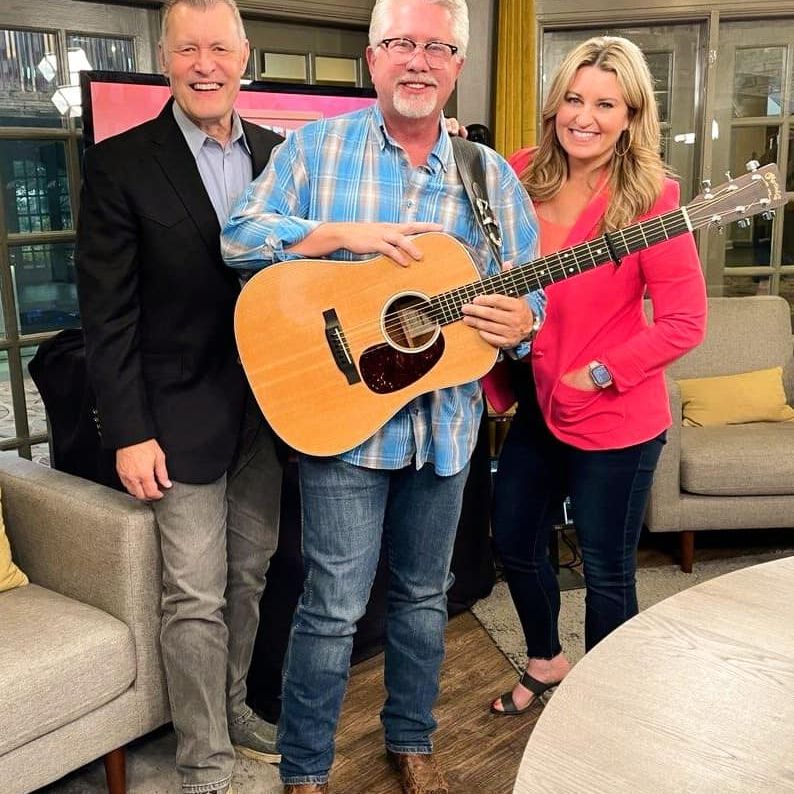 Daryl performs on "Coffee, Country and Cody"
on WSM Radio and Circle TV in nashville
To kick off the release on the brand new album, "A Life Well Lived", Daryl stopped in for a visit on WSM Radio, the legendary home of the Grand Ole Opry, He visited with Bill, Charile, and Kelly as well as perfomed live in studio.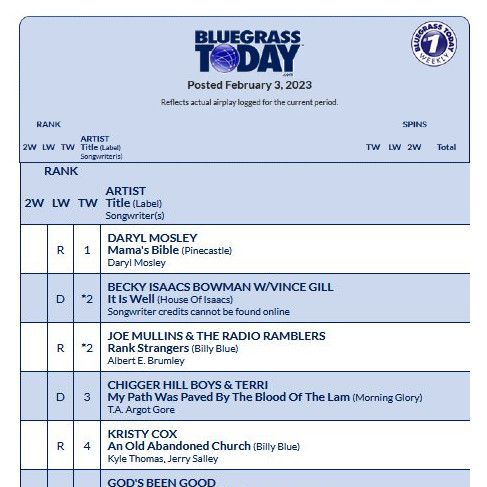 MAMA'S BIBLE GOES #1
Third #1 from Small town dreamer album
"Mama's Bible" from Daryl's chart topping 'Small Town Dreamer' album is the #1 bluegrass gospel song this week according to Bluegrass Today.
This becomes the ninth #1 song Mosley has had as a writer and his fourth as a solo artist.